Northern Arc Limousines was established in 2007 to ensure comfortable and convenient transportation to it's customers. Within a short period, we became a top limousine service company across many cities. We ensure that the interiors of limousines please even astute clients. We have limousines of various models ranging from nightclub atmosphere to conservative interiors.
We understand that how much important our business customers and travelers are. We ensure to provide airport to airport shuttle services in the most assuring way. Our chauffeurs are top-trained, discrete, willing and highly professional. Each of our vehicles is well maintained and highly equipped. We can guarantee for your security, comfort and safety.
Our top priority and focus are our Business customers and we take pride in exceeding their expectations with clean vehicles, prompt service and friendly, but most importantly, professional chauffeurs.
Since last decade, Northern Arc Limousines has excelled as the leading transportation company in and around Georgia. We aim to make your journey memorable and easy. Driven by the best of chauffeurs and equipped with attractive interiors & accessories, our limousines provide the customer a lasting experience. We have different variants of limousines to suit the specific needs of the customer.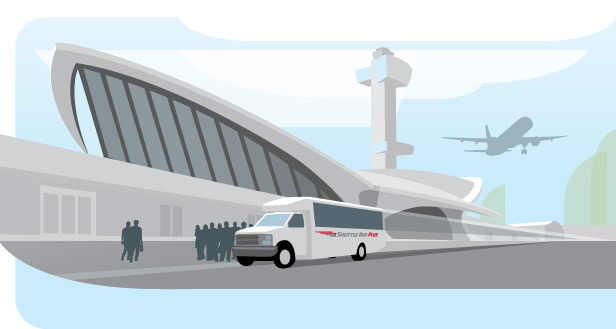 Airport Shuttle Transportation in Dunwoody:
The city of Dunwoody is beautiful and refreshing. High on events and developmental activities, the Dunwoody city has been thriving with energy and enthusiasm all round the year.
Each year, the city hosts plethora of events, focus ranging from business, concerts, festivals etc. Northern Arc Limousines is super active in the city with it's fleet of attractive models of limousines.
Be it any event with any number of participant, we have the bandwidth to provide appropriate transportation for shuttle services to airport. Whether you need a bus or a limousine, we are the most convenient answer to all your transportation woes. Whether you wish to shuttle your team members to for a business meeting from the airport or it is the personal trip, we assure that our world class shuttle service will ensure the timely and comfortable vehicle, staffed with best of skills & mannerism. Our Airport shuttle transport service team at Dunwoody has all information about the routes and locations. They ensure that your safety and security are never compromised. It is the willingness to serve you in the best possible manner, which differentiates our shuttle transport service from all other players in the city.
The perfect fleet for Airport shuttle services at Dunwoody has all ingredients needed. The chauffeur just needs to be told about the destination each time you board the vehicle and he will do the rest. He will put all his efforts to reduce your travel time by choosing routes to avoid traffic or any unnecessary delay causing areas, without deviating from the safety norms.
Northern Arc Limousines Airport Shuttle Services at Dunwoody puts its best foot forward to bring smile and cheer to the esteemed customers.